We woke up early in the morning at 745am to have our breakfast at hotel's café before we start our journey to the Amuk Bay.
Amuk Bay @ Odyssey Submarine
It takes about 1hour 45 minutes from Kuta Bali. We booked the Odyssey Submarine trip one day in advance; we paid Rph USD85/person (Rph 1,530,000 includes pick up and lunch) for the 45 minutes ride to the bottom of the sea. From the purpose-built comfort of the submarine, you will be able to look out and see the fantasy of rarely visited reefs and wide variety coloured marine creatures in the famous Bali dive site. We were going down to 150 feet.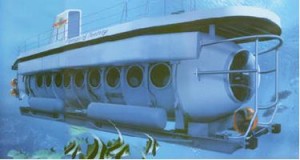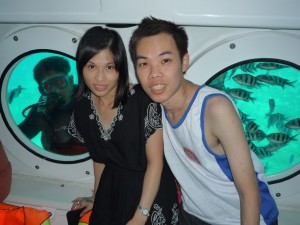 DFS@ Bali Galeria
Next, we headed to the Bali Galeria where you can shop for your duty free products  I didn't buy anything there, The tourist need to make payment at DFS but need to pick up the merchandise at the airport.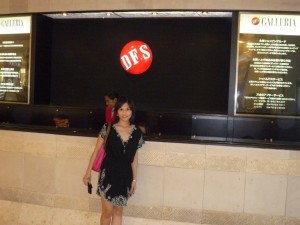 Tanah Lot
Our last stop and final stop for our tour is Tanah Lot, a beautiful temple situated in the middle of the sea. Tanah Lot in Balinese language is defined as "Land in the middle of the sea". During the low tide, tourists able to visit and took a look inside the temple.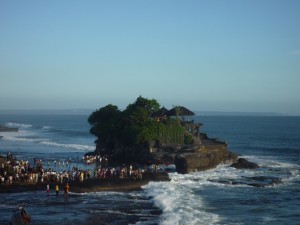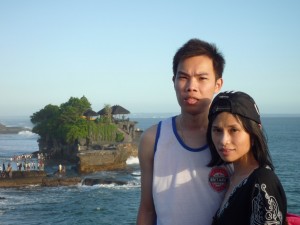 After a tiring day travelling, we went for a 1.5 hours foot massage ( Rph 60,000/person)
Our last night at Bali, we went to Hardrock Bali Care for dinner. Both of us met Kum and his family for dinner (Thanks for your treat, Boss :p)What a coincidence, Kum's family  speng their holiday in Bali too. I bought a Hardrock Tshirt for myself and Chloe too.
Bye to Bali :)
Day 4- Denpasar International Airport – LCCT Airport
http://submarine-bali.com/the_submarine.php
[ratings]