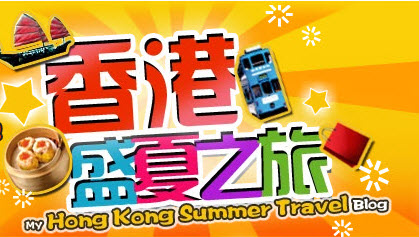 SORRY for the late posting ! Here's my  latest posts on my travel journal … Hope you guys enjoy

Hong Kong is a very beautiful place for family. They have a very complete location where the father, mother and children will enjoy much.  Our parents has never been to Hong Kong before, so Hubby and I plan to have a holiday in Hong Kong in June 2011 with them, 6 adults and 1 kid.
My firsy visit to Hong Kong was 5 years ago and it is a business trip, there's not much eating and shopping. I was disappointed to say at least. Threfore, this round i'm really looking forward to Hong Kong, EAT-SHOP!
So cutting short my stories, let's move on to my travel summary.