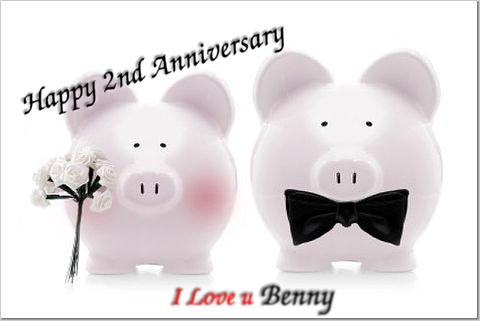 When I first met you three years ago, I could not stand this arrogant man and 'man of the house' attitude and you dislike me for my Vexatious.
For some strange reason, chemistry sparks between us and I knew you were the one and only one for me.
Thanks for changing my life for better, thanks for tolerating my tantrums and my emotional moments, and also thanks for the years happiness and joy you brought to me.
Happy 2nd Anniversary to Us!