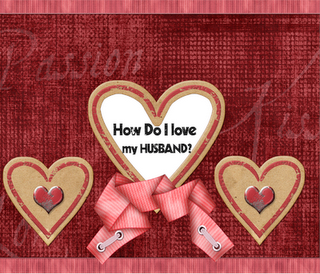 He is a good Daddy who always pamper his little princess; He pamper me as well
He is ambitious and intelligent, always thinking to find more money for us to love comfortably
He never find any flaw in me. To him Im always pretty
Always mekae me laugh or frus with his funny jokes and his silly acts
He is very patient with me …hmhm ( Guess this only happen during pak toh time), After married.. speechless.. but I still Love him
Buy me the things i asked for. of course i dont always pester him to buy me stuffs .. (30%-70% this not count ah) haha
Quite Manja , he is a big Baby
Seldom buy stuffs for himself, Aways thinking of Chloe and family 1st
I'm lucky to have a Hubby like you.